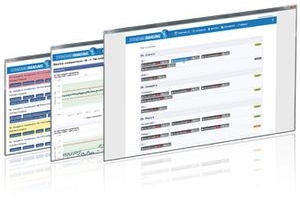 QA Pilot's cloud-based platform gives you access to your QA without manual spreadsheets or multiple programs. Data from the QA BeamChecker Plus is automatically uploaded to your daily file for each machine.
TG-142 Streamlined
Access and manage all of your QA reporting in real time from one secure, unified location anywhere internet is available. Collect, compare, report, analyze and share data from a number of linacs, systems and users on any web-capable device.
Also compatible with TomoTherapy, CyberKnife and Gamma Knife.